Comrades,

As many of you know, the Governor has extended our Phase II for an additional 3 weeks. Under these restrictions we are unable to meet at the Cary Embassy Suites this Saturday.

The hotel will be cancelling all of the rooms in the block at no charge.

With that being said, the Convention will still be going on!

We will be meeting at John Boyd Post 7318 at 615 S Page St. Southern Pines, NC 28387 starting at 10:00 am still. There is a Hampton Inn nearby that starting tomorrow will have a block with a room rate of $99.

The business session will be starting at 10:00 and going until 10:30 with elections starting at 10:30.

There will be no order for the voting this year! Each Post will be allowed to have the Commander and 1 Delegate enter the building. Prior to entering the building, your temperature will be taken by a forehead scanner and you will be provided a mask if you do not have one. If you have a temperature or have had any symptoms related to COVID-19 you will not be allowed access. If you have your own mask, please bring it with you. Once you make your votes, you will need to leave the conference room.

Posts will vote from 10:30 am - 1:30 pm and the Council will follow.

The current candidates for Junior Vice Commander are Comrades Tim Woods and Tom Toler.

The current candidates for Judge Advocate are Helen Nelson and James Fox.

These were the only nominations turned in that need a vote, every other position is at one nomination right now.

After the completion of the election, we will open the new year with a short business session followed by a brief training for the District Commanders.

We appreciate everyone's flexibility with this.




Sincerely,

Andrew Zinkievich
Adjutant
Department of NC VFW
o: 919-828-5058
c: 919-537-2593
f: 919-261-6771
Email will be the primary means of sending correspondence from State Headquarters to District and Post Officers. You will receive numerous documents by email in order to cut down on postal expenses and speed up the response time for you receiving the information. Here are the directions for changing your email password:
1. Go to vfwnc.com bottom of page and click on webmail.

2 In middle circle click on change password.
3. Enter previous officer's email and password and Log In.
4. Enter your new password and confirm password.
5. Change Email Account Settings.
6. Click OK or Apply to change password.
(If you remain in your current office you do not have to change anything.)
NOTE: If you do not change your password within 60 days you will be locked out of the
Webmail system.
Assistance is available at leaderinfo@vfwnc.com or by calling 336-200-4747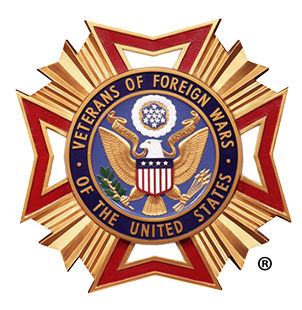 Click here to visit the National VFW Website